Black Construction Corporation
Black Construction Corporation (BCC) has a proud reputation as one of the largest and most experienced construction companies in the Western Pacific. The company has a long and successful history of executing projects encompassing civil, mechanical, electrical, structural, architectural and multi-disciplined engineering and management throughout Guam, the CNMI, Micronesia and the Philippines.
This long and proven history has provided Black with invaluable knowledge and a reputation of an unwavering commitment to project safety, a quality product of the highest standards through its excellence in estimating, engineering, scheduling and construction expertise.
Accredited Quality Contractor (AQC)
Black Construction Corporation has been recognized by Associated Builders and Contractors, Inc. (ABC) as a 2021 Accredited Quality Contractor (AQC). AQC members proudly set the construction-industry standard as highly performing, ethical contractors and members of their communities. AQC status is determined by a stringent and thorough set of criteria that demonstrate commitment to five key areas of corporate responsibility: quality, safety, talent management, craft and management education, and community relations.
>>> MORE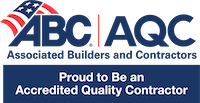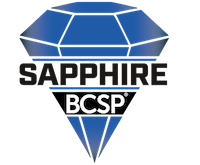 Most Recent Articles
PROJECT DESCRIPTION: PHR Corporation, a major hotel owner in Guam, engaged designers then sought bidders to build a 26 story annex to the existing Nikko Hotel in Tumon. Asanuma Corporation was engaged to construct...
Read More
PROJECT DESCRIPTION: Based on the scope of work description on the specifications of the project, the Puerto Rico Dump Closure has 3 major features of work. Base Bid: The work on this item consists of...
Read More
PROJECT DESCRIPTION: This is a design build project which provide repairs to...
Read More
PROJECT DESCRIPTION:   The Ordot Dump Closure and Dero Road Sewer Improvements...
Read More